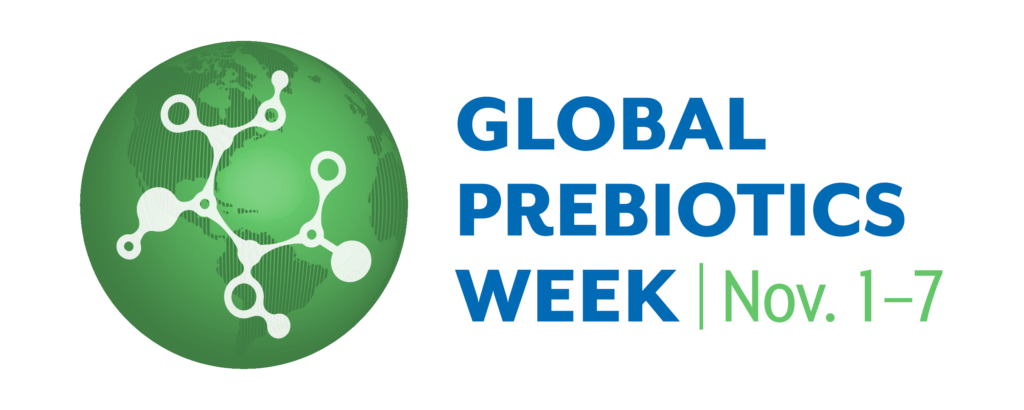 Global Prebiotics Week kicks off on Sunday, November 1 and runs through Saturday, November 7, 2020.
Having a healthy gut microbiome is essential to good health and has never been more important. Recent research into how our microbiome operates is beginning to show just how important it is, with effects on digestion, immunity, mood, blood sugar metabolism and more. Specifically, a class of food and nutritional ingredients, prebiotics are being shown to play an essential role in this by supporting and feeding friendly bacteria, increasing and producing gut microflora and balancing and optimizing the microbiome. These ingredients can be consumed via foods like green bananas, leeks, raw oats, and through supplements and functional foods like tonics, bars, cookies, powders and more.
Global Prebiotics Week raises awareness of the importance of prebiotics, give people a chance to make healthier food and ingredient choices, and continue to teach about both how our bodies use foods and about the emerging wonders of the microbiome.
GPA will celebrate Global Prebiotics Week in 2020 through daily themes celebrating the microbiome. Follow along on social using #globalprebioticsweek. 
Connect with us on Linkedin and Twitter to learn more about prebiotics and celebrate #GlobalPrebioticsWeek with everyone!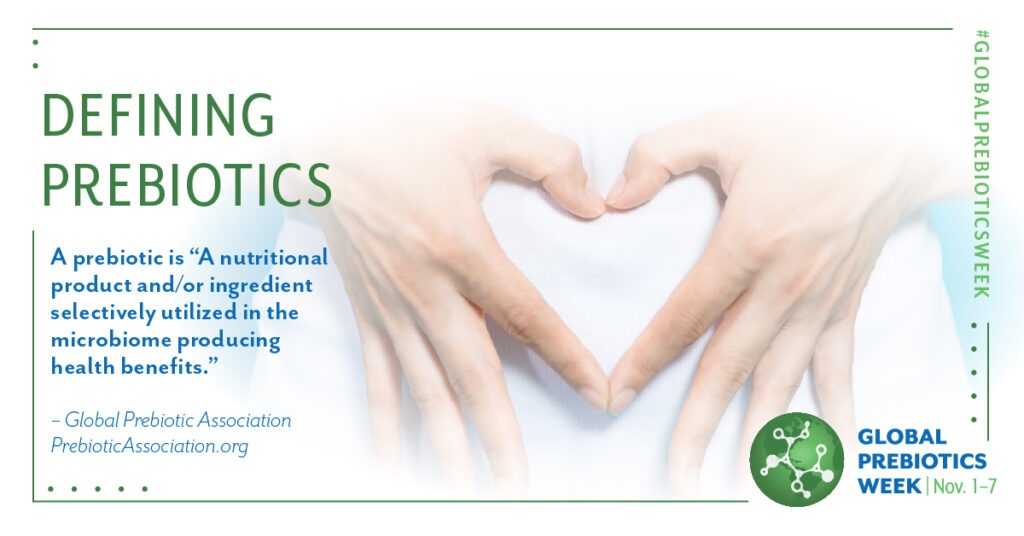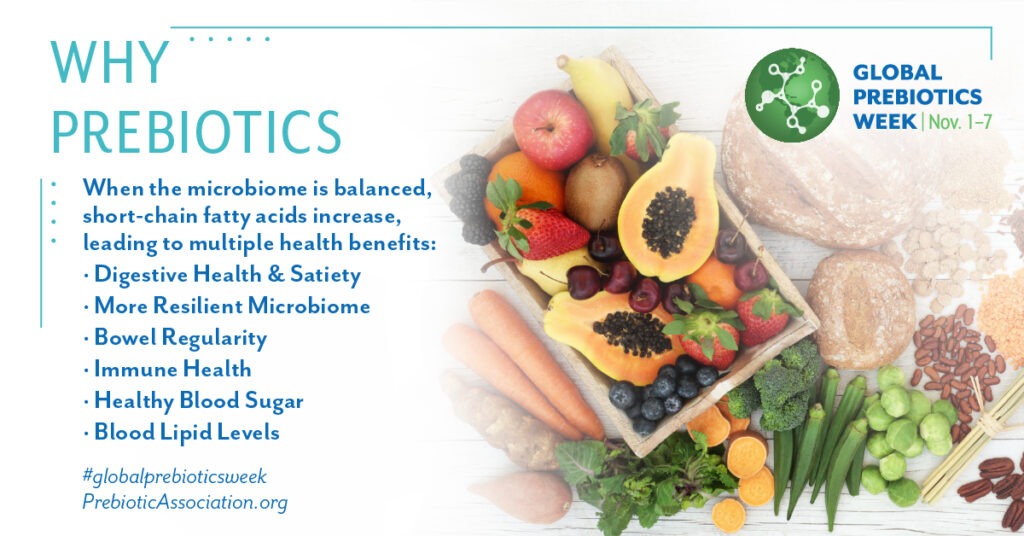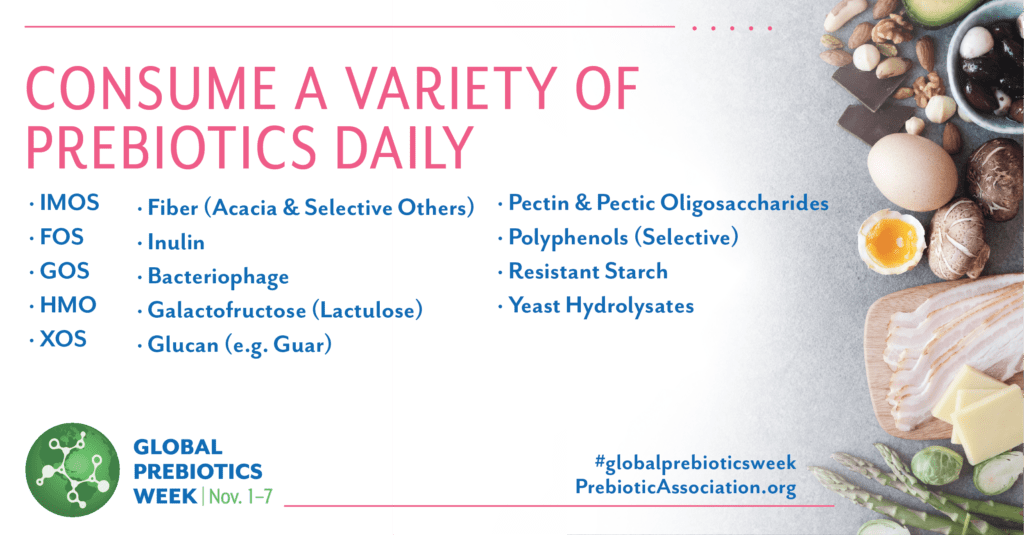 Market applications
We'll share info on how prebiotics are being used in the market. 
Ask the Prebiotic Expert
Please submit your questions and we will ask our prebiotic experts to respond throughout the day.
Science Friday
We will share some of the latest and most exciting science on prebiotics.
10 reasons to incorporate prebiotics
We'll wrap up the week with a summary of all the great news surrounding prebiotics. 
Ask an Expert Day - Thursday, November 5
Unavailable to join a live session? Submit your question here for experts like Jason Bush from Solnul and Stephan Plattner from Iprona to answer via email.
We'd love to hear how you're celebrating Global Prebiotics Week. Please contact traci@prebioticassociation.org.