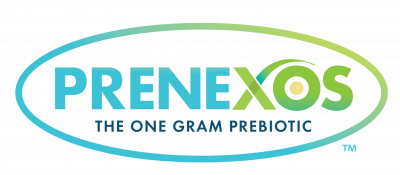 PRENEXOS™, is the first clinically studied, non-GMO, organic XOS prebiotic to revolutionize the food, beverage, and supplement industries.
PRENEXOS™ is category leader in meeting the formulation challenges faced in food, beverage, and supplements for an efficacious and easy to tolerate prebiotic. Prenexus' flagship prebiotic PRENEXOS™ has been clinically studied and has shown efficacy at 1 gram per day
PRENEXOS™ is organic with a traceable farm-to-finished product supply chain, is FDA GRAS, and is easy to formulate into multiple applications due to it's low usage level.
Our organic sugarcane plants are grown in California's Imperial Valley by farmers we are proud to have as part of the Prenexus Health team. The cane is then processed in our state-of-the art manufacturing facility in Phoenix, Ariz. Our fully vertically integrated, organic supply chain ensures we are delivering the highest quality prebiotic ingredients available.
Connect with Prenexus Health